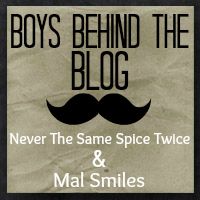 Today, I'm linking up with Stephanie of
Never The Same Spice Twice
for Boys Behind The Blog.
Please, say hello to my wonderful fiance Jose!
1. Describe yourself in 5 words. Brave, funny, lazy, impatient, and charismatic.
2. What is your biggest fear? Not being able to obtain my own apartment.
3. What is your favorite candy? Candy corn
4. What was the best Halloween costume you've ever worn? Simba from The Lion King.
5. Who is your favorite football team? Colts
xx Courtney